Sabre Sailing Dinghy

Australia's most popular one design single handed class. The fun Single hander that is easy to sail but difficult to master.
The All Time Entry Record Has Been Broken - 130 Entries!
Below are links to key documents: 
Competitor Information Sheet Dec 21 Schedule of Events
Sabre Nationals 2011-12 Entry Form 
Sabre Nationals 2011-12 Entries to Date 
Sabre Nationals 2011-12 Entries to Date by Sail Number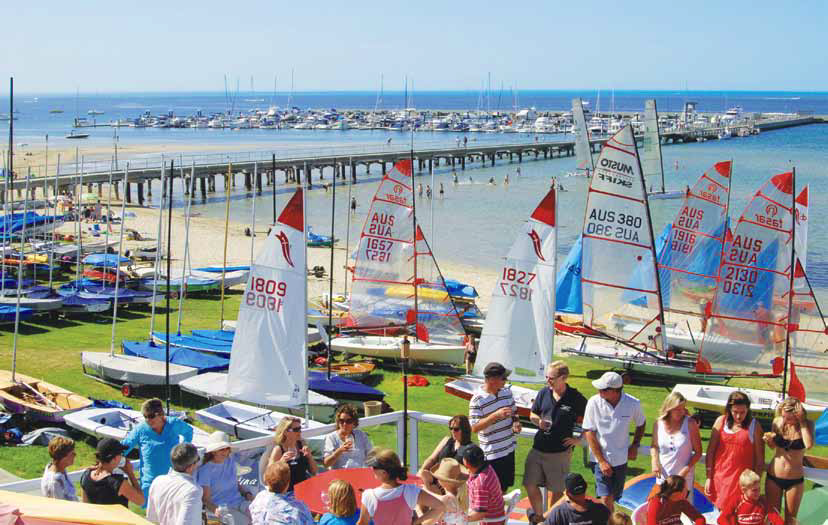 * The online electronic  entry form is the prefered method to enter the regatta. The form incorporates a secure payment method to allow you to process your entry in less than 5 minutes.
Sabre Nationals 2011-12 Sailing Instructions 
Sabre Nationals 2011-12 Notice of Race 
Sabre Nationals 2011-12 Poster 
Sabre Nationals 2011-12 Newsletter
YOUTH ENTRY REBATE - UP TO $150 PER FAMILY 
Vic committee has decided to offer rebates to youth entrants in the 2011 Nationals. Single youth in family $100, $150 for 2 or more youth entrants in a family. 
Enter online and pay the required entry fee. Barry Eastgate, SSAV Treasurer will then contact you and arrange for the rebate to be transferred to you. The rebate is offered irrespective of your State to help with travel and accomodation costs.